What are the new IT Trends in 2021?
We've been so deep in this pandemic that some of us have forgotten what life was like before it. Remember we used to get together for lunch, go to a ball game, celebrate holidays together, and not wear masks! 2021 will begin with more of the same of 2020 but will shift towards "normal".
When is anyone's guess? But what will happen with technology? It can be argued that without technology, the economy and education would have taken even a bigger hit than it did in 2020. Platforms like Zoom, Microsoft Teams, and Google Hangouts allowed us to work in a virtual world. Companies like Protected Harbor's clients who were smart enough to set up a virtual desktop make the move to "Work From Home" seamlessly.
So when the work moves back to normal, what will technology look like? What trends will continue from 2020? What new trends will emerge?
Trend 1: Drug development revolution with advanced Covid-19 testing and vaccine development
Operation Warp Speed changed the way that drugs are developed, tested and trialed. Assuming the Pfizer and Moderna vaccines prove to be safe (and we feel strongly they will), the speed in which vaccines are brought to market will increase dramatically. Both Pfizer and Moderna developed mRNA vaccines, the first in human history! We expect more innovations throughout 2021.
Also, COVID self-tests kits are being developed all over the world. We expect this trend to continue and perhaps move to self-test kits for other diseases.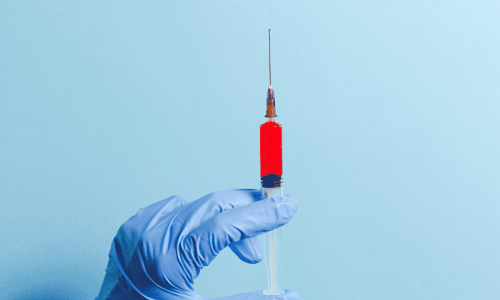 Trend 2: Continued expansion of remote working and videoconferencing
This area was already gaining lots of traction going into 2020 and grew exponentially during the pandemic.
This area has seen rapid growth during the pandemic, and it will likely continue growing in 2021.  Many of our clients have realized they are just as productive with a remote work force as they were before.  Some of them have permanently moved to a "work from home" environment.
Zoom, which grew from a startup in 2011 to going public in 2019, became a household name during the pandemic. Other existing large corporate tools such as Cisco's Webex, Microsoft's Teams, Google Hangouts, GoToMeeting, and Verizon's BlueJeans are also providing state-of-the-art videoconferencing systems, facilitating remote work across the globe.
Many new ventures are emerging in the remote working sector. Startups Bluescape, Eloops, Figma, Slab, and Tandem have all provided visual collaboration platforms enabling teams to create and share content, interact, track projects, train employees, run virtual team-building activities, and more.
These tools also help distributed teams keep track of shared learning and documentation. Users can create a virtual office that replicates working together in person by letting colleagues communicate and collaborate with one another easily.
Trend 3: Contactless delivery and shipping remain as the new normal
Due to the pandemic, the US has seen a 20% increase in customers who prefer contactless delivery.  Companies who have led in this space are DoorDash, Postmates, Instacard, Grubhub and Uber Eats.  These companies will continue to flourish in 2021.  Trend # 10 (autonomous driving) may be combined with contactless delivery to offer a truly futuristic way of delivering goods and foods.
Trend 4: Telehealth and telemedicine flourish
Telehealth visits have surged by 50 percent compared with pre-pandemic levels. IHS Technology predicted that 70 million Americans would use telehealth by 2020. Since then, Forrester Research predicted the number of U.S. virtual care visits will reach almost a billion early in 2021.
Teladoc Health, Amwell, Livongo Health, One Medical, and Humana are some of the public companies offering telehealth services to meet their current needs.
Startups are not far behind. Startups like MDLive, MeMD, iCliniq, K Health, 98point6, Sense.ly, and Eden Health have also contributed toward meeting the growing needs in 2020 and will continue offering creative solutions in 2021. Beyond telehealth, in 2021 we can expect to see health care advancements in biotech and A.I., as well as machine learning opportunities (example: Suki AI) to support diagnosis, admin work, and robotic health care.
In many ways, patients prefer Telehealth and virtual doctor's appointments. There's no more waiting forever in the waiting room, and the doctor simply video calls you when he's ready.
As Telehealth grows in 2021, tech companies will need to ensure they are HIPAA compliant, and that videos are kept private, and free from hackers.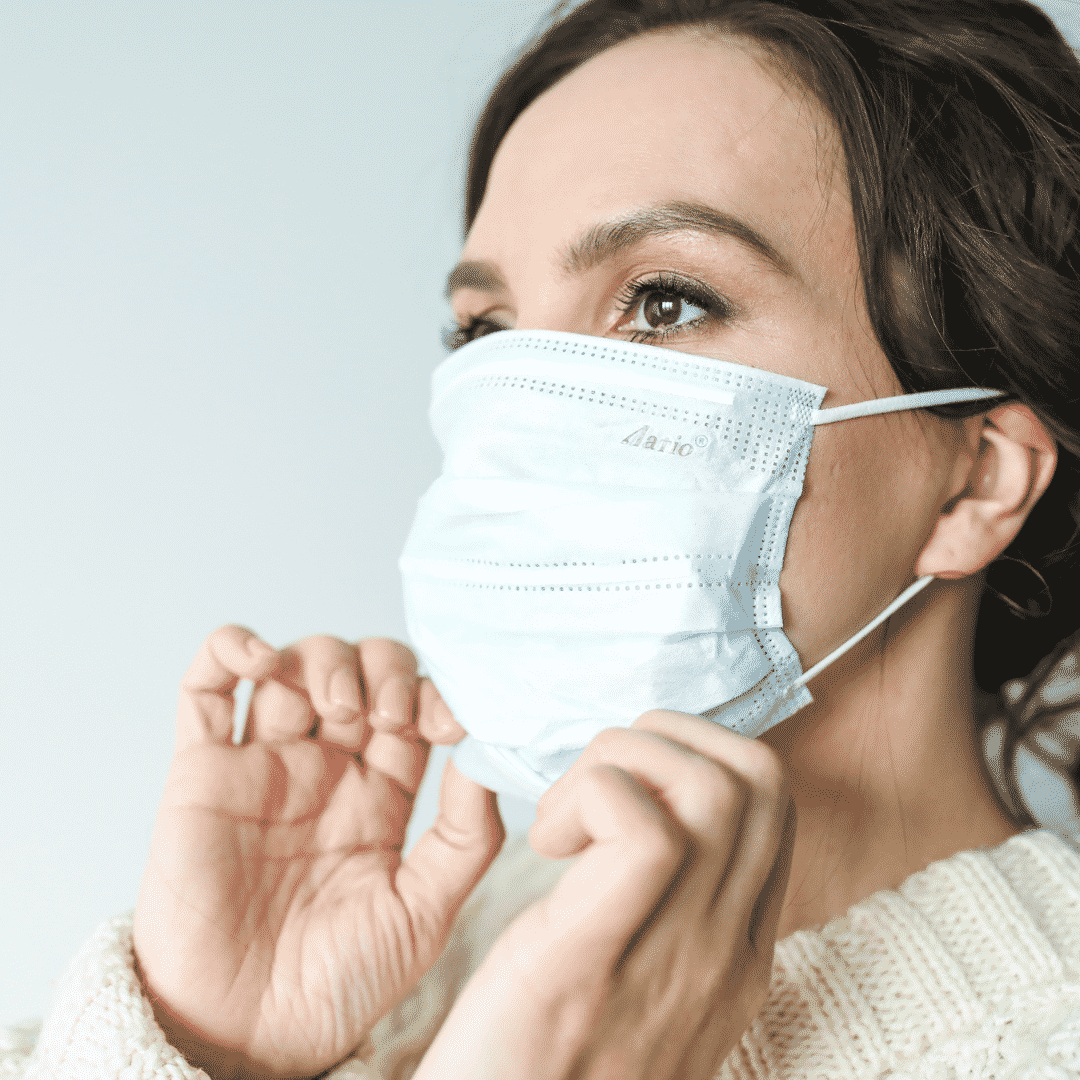 Trend 5: Online education and e-learning as part of the educational system
Covid-19 fast-tracked the e-learning and online education industry. During this pandemic, 190 countries have enforced nationwide school closures at some point, affecting almost 1.6 billion people globally.
There is a major opportunity with schools, colleges, and even coaching centers conducting classes via videoconferencing. Many institutions have actually been recommended to pursue a portion of their curriculum online even after everything returns to normal.
The challenge in 2020 was the availability of high-speed internet, especially in low-income neighborhoods.  As the economy recovers in 2021, we expect more and more households will have this access.
Over time, we expect internet access to be considered just as critical as food, water and electricity.
Trend 6: Increased development of 5G infrastructure, new applications, and utilities
There is no doubt that demand for higher-speed internet and a shift toward well-connected homes, smart cities, and autonomous mobility have pushed the advancement of 5G-6G internet technology. In 2021, we will see new infrastructure and utility or application development updates both from the large corporations and startups.
Many telcos are on track to deliver 5G, with Australia having rolled it out before Covid-19. Verizon announced a huge expansion of its 5G network in October 2020, which will reach more than 200 million people. In China, 5G deployment has been happening rapidly. There are more than 380 operators currently investing in 5G. More than 35 countries have already launched commercial 5G services.
Startups like Movandi are working to help 5G transfer data at greater distances; startups including Novalume help municipalities manage their public lighting network and smart-city data through sensors. Nido Robotics is using drones to explore the seafloor.
Through 5G networks, these drones help navigate better and use IoT to help communicate with devices on board. Startups like Seadronix from South Korea use 5G to help power autonomous ships. The 5G networks enable devices to work together in real-time and help enable vessels to travel unmanned.
The development of 5G and 6G technology will drive smart-city projects globally and will support the autonomous mobility sector in 2021.
Trend 7: A.I., robotics, internet of things, and industrial automation grow rapidly
In 2021, we expect to see huge demand and rapid growth of artificial intelligence (A.I.) and industrial automation technology. As manufacturing and supply chains are returning to full operation, manpower shortages will become a serious issue. Automation, with the help of A.I., robotics, and the internet of things, will be a key alternative solution to operate manufacturing.
Some of the top technology-providing companies enabling industry automation with A.I. and robotics integration include:
UBTech Robotics (China), CloudMinds (U.S.), Bright Machines (U.S.), Roobo (China), Vicarious (U.S.), Preferred Networks (Japan), Fetch Robotics (U.S.), Covariant (U.S.), Locus Robotics (U.S.), Built Robotics (U.S.), Kindred Systems (Canada), and XYZ Robotics (China).
Also, as we discuss in Trend # 10 (autonomous driving), AI has played, and will continue to play, a key role in autonomous driving, as cars "learn" how humans react to certain road conditions.
Trend 8: Virtual reality (VR) and augmented reality (AR) technologies usage rises
Augmented reality and virtual reality have grown significantly in 2020. These immersive technologies are now part of everyday life, from entertainment to business. The arrival of Covid-19 has prompted this technology adoption as businesses turned to the remote work model, with communication and collaboration extending over to AR and VR.
The immersive technologies from AR and VR innovations enable an incredible source of transformation across all sectors. AR avatars, AR indoor navigation, remote assistance, integration of A.I. with AR and VR, mobility AR, AR cloud, virtual sports events, eye tracking, and facial expression recognition will see major traction in 2021. Adoption of AR and VR will accelerate with the growth of the 5G network and expanding internet bandwidth.
Companies like Microsoft, Consagous, Quytech, RealWorld One, Chetu, Gramercy Tech, Scanta, IndiaNIC, Groove Jones, etc. will play a significant role in shaping our world in the near future, not only because of AR's and VR's various applications but also as the flag carrier of all virtualized technologies.
Trend 9: Continued growth in micromobility
While the micro-mobility market had seen a natural slowdown at the beginning of the Covid-19 spread, this sector has already recovered to the pre-Covid growth level. E-bikes and e-scooters' usage is soaring since they are viewed as convenient transportation alternatives that also meet social distancing norms. Compared to the pre-Covid days, the micro-mobility market is expected to grow by 9 percent for private micro-mobility and by 12 percent for shared micro-mobility.
There are hundreds of miles of new bike lanes created in anticipation. Milan, Brussels, Seattle, Montreal, New York, and San Francisco have each introduced 20-plus miles of dedicated cycle paths. The U.K. government announced that diesel and petrol-fueled car sales will be banned after 2030, which has also driven interest in micro-mobility as one of the alternative options.
Startups are leading the innovation in micro-mobility. Bird, Lime, Dott, Skip, Tier, and Voi are key startups leading the global micro-mobility industry.
China has already seen several micro-mobility startups reach unicorn status, including Ofo, Mobike, and Hellobike.
Trend 10: Ongoing autonomous driving innovation
We will see major progress in autonomous driving technology during 2021.  Tesla has clearly led the way.  Tesla's Autopilot not only offers lane centering and automatic lane changes, but, from this year, can also recognize speed signs and detect green lights.
Honda recently announced that it will mass-produce autonomous vehicles, which under certain conditions will not require any driver intervention.  Ford is also joining the race, anticipating an autonomous driving cars ridesharing service launch in 2021. The company could also make such vehicles available to certain buyers as early as 2026. Other automakers, including Mercedes-Benz, are also trying to integrate some degree of autonomous driving technology in their new models from 2021. GM intends to roll out its hands-free-driving Super Cruise feature to 22 vehicles by 2023.
The fierce market competition is also accelerating self-driving technology growth in other companies, including Uber, Lyft and Waymo. Billions of dollars have been spent in acquiring startups in this domain: GM acquired Cruise for $1 billion; Uber acquired Otto for $680 million; Ford acquired Argo AI for $1 billion; and Intel acquired Mobileye for $15.3 billion.
Technology development in 2021 will be somewhat of a continuation of 2020, but the influence of Covid-19 will evolve during the year. Many of our new behaviors will become part of the new normal in 2021, helping drive major technological and business innovations.
Protected Harbor continues to monitor these new technologies and look to bring them to their clients if and when there is a business need.  For more information on Protected Harbor, please visit Protected Harbor