Part of the Protected Family
Protected Harbor's most innovative product is our customer experience. Every new product recommendation and installation gets put through rigorous customer experience testing. Does this need to be done now? Will this benefit our client for the long haul? Our team of industry-leading experts does rigorous testing and market research to ensure the solutions we provide will directly improve, at reasonable rates.
Every IT Company Says They Have An Amazing Customer Experience…
The Difference with Protected Harbor Is that Our Customers Say It, Not Us
A Game Changer
"The team at Protected Harbor is the best. Not only was our move to the cloud fast and easy, but they helped us save money and cut technology costs. They ensured our information was protected and secure. The support team is always there for us, 24/7. Perhaps most importantly, the team and leadership care about our mission. Protected Harbor feels like an extension of our organization."
- Morna A. Murray, JD, Executive Director
Disability Rights Rhode Island
Unlike Other Tech Companies
"I have recommended Protected Harbor numerous times and intend to continue to do so. During the 15 years, I have been with my company I have used two other IT companies. I experienced substantial problems with both companies. I have yet to encounter any issues with Protected Harbor. In my opinion, they are one of the best."
- SHARON MCGUIRE, The S. Hekemian Group.
They Go To Any Lengths
"I also want to repeat my gratitude. We are so grateful for quick and smooth migration. They came in on a weekend to avoid business interruptions. The 24-hour tech help has been extremely friendly and helpful. I was impressed that a minor server outage was detected and addressed in the middle of the night."
- TAMARA PHOTIADIS, Sunbridge Institute.
Collaborative Partnership
"We have a great relationship with Protected Harbor. They are not just a vendor, but they have become a great partner for HARC. It is a very collaborative and wonderful partnership, and we feel we can count on Protected Harbor."
- GREGORY GRANT, HARC.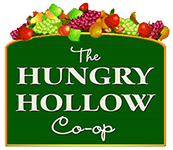 The Uptime is Real
"It is critical we stay up and our systems stay working. With Protected Harbor they always are. What distinguishes Protected Harbor is the level of technical knowledge that is way beyond other IT companies. We would recommend them to anyone. They have always been there for us."
- PETER WIESNER, Hungry Hollow Co-Op.
Unmatched Customer Experience
"Richard and his team at Protected Harbor are passionate about helping us to grow through better, safer and more reliable IT. The team is quick to respond, fast to act, and reliable."
- Alan Schneider, Minuteman Press.
Reliable & Responsive
"I have been a client of Protected Harbor for over 10 years and found their responsiveness to be outstanding to my IT and maintenance needs. Their customer service has been way above expectations. I wholeheartedly recommend Richard Luna and his team at Protected Harbor."
- STANTON MEHR, SM Health Communications, LLC.
No Client Too Small
"I have been a client of Richard Luna and Protected Harbor for about 7 years. I probably have been - and continue to be - the smallest company under his umbrella. Yet the few times I do have an issue, Protected Harbor, without fail, gives me the level of attention that much larger companies would expect to get. They make certain the job is done to perfection, and follow up by contacting me to make sure."
- STEVEN MACKLER.
Fast Responses
"Protected Harbor has always been quick to answer my calls and rectify any problems or questions I may have with my account. We are truly happy with the team and recommend them to other companies who need tech help."
- LOU MARCHESI, Flat Iron Cleaning.
Safe & Secure
"Jeff and Rich are always reliable, accountable, and professional. I am confident that my data is safe and always protected. Thank you for providing such great customer service."
- EVELINE GIESSLER, FireFreeze.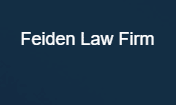 A Game Changer
"Retaining Protected Harbor has been a game-changer for my law firm. Their team is there for us 24/7 detecting possible intrusions, protecting sensitive information, and keeping us on the cutting edge of technology."
- LARRAINE FEIDEN, Feiden Law.
Always There
"The staff at Protected Harbor are always available and correct every problem that we have had, whether it be a software or hardware issue, in an amazingly short amount of time."
- ARNIE HECHT, Triton Electic.
Invaluable Expertise
"This company will do whatever it takes to help improve your bottom line. To get us up to par and to straighten out our issues, Protected Harbor technicians spent almost 72 hours here! And because they work with other schools, they were able to guide us and tell us to do what's best for the students which is invaluable."
- DAVID KATZNELSON, ASHAR School.

Rapid Response
"Protected Harbor is excellent.....fast, reliable and efficient! They jump on issues and resolve the problem in a pleasant and professional manner."
- LINDA SZPAK, Cross Country Mortgage.
They Fix It
"When I call in with a problem, they diagnosis what the issue is. They look deep into the problem and identify issues I never would have thought of. They don't give you the run around with surface level answers. They look to solve the problem, not put a band aid on it. "
- KEVIN JACKSON, Liquid Cargo.
Many companies have chosen Protected Harbor to help them design and deliver innovative products.
We are most proud of our 95% client retention rate and 90+ Net Promoter Score. The majority of new clients over the past three years have come from client referrals. Our clients trust us with their business as well as their reputation. Protected Harbor is not an MSP that resells one-size-fits-all products. Our unique Report Card Audit and Technology Improvement Plan ensures every piece of hardware, software, and data is customized to your company's workflow and success.