RICHARD LUNA
CHIEF EXECUTIVE OFFICER
Richard Luna, founder, and CEO of Protected Harbor has more than 25 years of technology leadership and infrastructure expertise. Known as a top voice in optimizing business information technology and cybersecurity, Richard has a passion for helping cultivate growth and durability for companies through IT, providing resources, knowledge, and empowering them to harness technology for growth. Richard is also the founder of Netmagic and former IT director of U.S. News & World Report.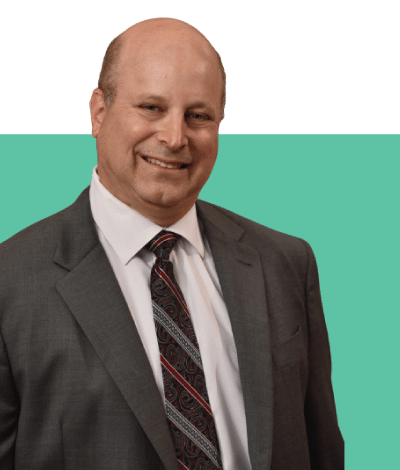 JEFFREY FUTTERMAN
CHIEF OPERATING OFFICER
Jeffrey Futterman is Protected Harbor's, Chief Operating Officer. Jeff has many years of experience in managing businesses of various sizes, more specifically within IT Departments, Technology Consulting, and Outsourcing. Prior to Protected Harbor, Jeff was the CIO for IntegraMed and the VP of Information Technology for Cytec Industries Inc. Jeff graduated from University at Albany, SUNY and has been volunteering at the Hi Tor Animal Care Center for the past 13 years.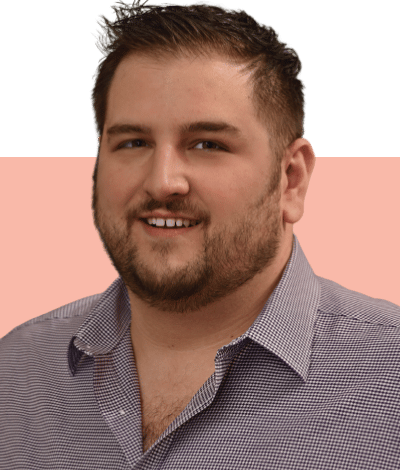 NICK SOLIMANDO
CHIEF TECHNOLOGY OFFICER
Nick Solimando is Protected Harbor's Chief Technology Officer. He is responsible for defining Protected Harbor's long-term technology strategy, vision, and advocating for that vision with our  customers. Nick is an accomplished leader in managing all technology services and boosting technical excellence across the company. Nick attended the Rochester Institute of Technology and has been playing the guitar for 17 years.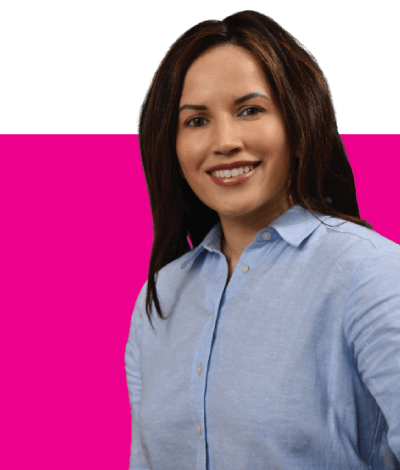 MARCELA HOYOS
BUSINESS DEVELOPMENT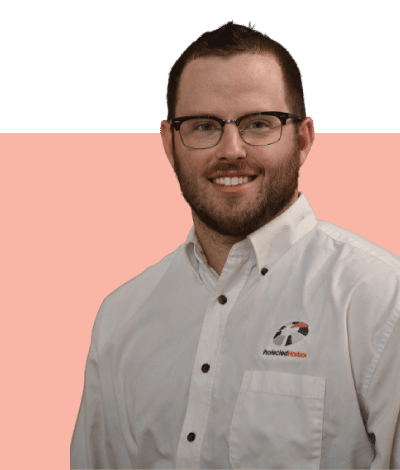 DYLAN ROGERS
CLIENT SERVICE MANAGER
Dylan Rogers is the client service manager for Protected Harbor, responsible for ensuring customer satisfaction. He is also the manager of our on-site technical team and procurement. Dylan completed his college internship with Protected Harbor back in 2013 while he attended Montclair State University where he earned his BS in Information Technology. During his free time, Dylan enjoys playing various sports and traveling.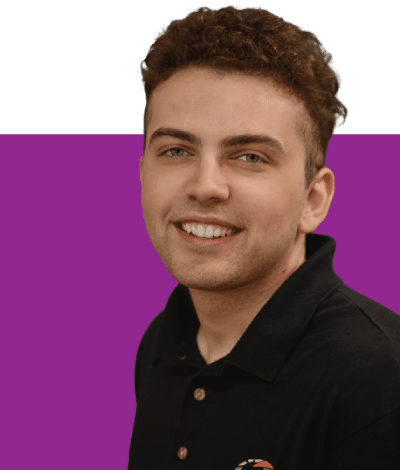 JUSTIN LUNA
NETWORK ADMINISTRATOR
Justin Luna is a Network Administrator, responsible for the daily operations, planning and maintenance of Protected Harbor's datacenters. Justin works closely with Nick Solimando ensuring that Protected Harbor continues to advance its data center operations and implement state of the art hardware. Prior to Protected Harbor, Justin worked full-time as a beekeeper where his focus was on preserving the knowledge of keeping bees through technology. During his free time, he continues to pursue an education in beekeeping, chemistry, and woodworking.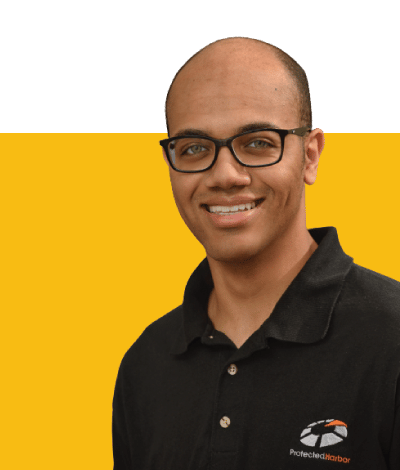 ARIEL TOLEDO
JUNIOR NETWORK ADMINISTRATOR
Ariel Toledo is a Junior Network Administrator responsible for visiting clients and troubleshooting any computer or network issues. Ariel works with the technology department in building and maintaining the infrastructure our clients use to operate. Prior to joining Protected Harbor, Ariel attended Suny Oswego where he worked at the IT Help Desk and received his BS in Computer/Information Science. Ariel held a strong passion for technology ever since he built his first PC at 13. During his free time, Ariel enjoys tinkering with any of the latest technology he can get his hands on as well as fixing/working on cars.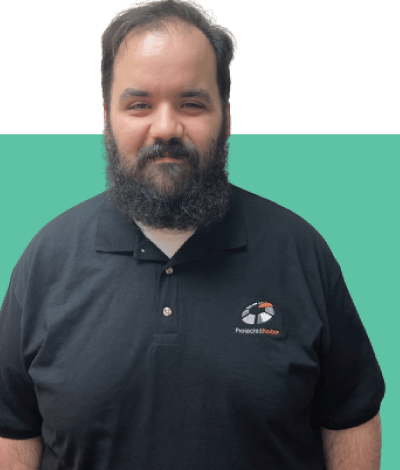 CHRIS MARTOS
SENIOR ON-SITE TECHNICIAN
Chris Martos is our tier 3 on-site technician, responsible for repairing and keeping track of client on-site networks and technology as well as some third-party services. Prior to Protected Harbor, Chris worked as an in-house IT person for hardware and software issues for a small company. Chris attended Fairleigh Dickinson University where he received his BS in Computer Science and Electrical Engineering. During his free time, Chris assembles custom PCs for others, manages self-hosted virtual machines for friends and family, and works on 90's era cars.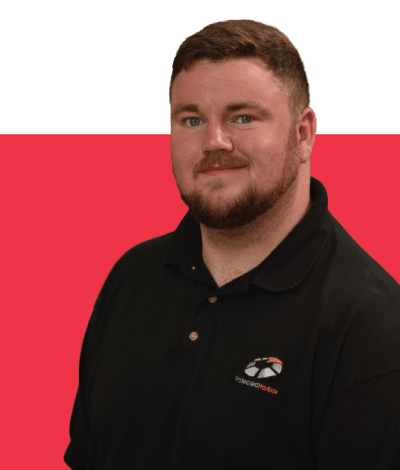 THOMAS READIE
ON-SITE TECHNICIAN
Thomas Readie is an On-Site Technician responsible for the installation and upkeep of hardware and services. Tommy graduated from Stockton University in 2018 with a BA in Computer Science. He previously worked for another company as an IT Purchasing Manager before transitioning into an on-site role with Protected Harbor, where he has been since 2021. He enjoys music festivals and concerts, as well as playing and watching sports.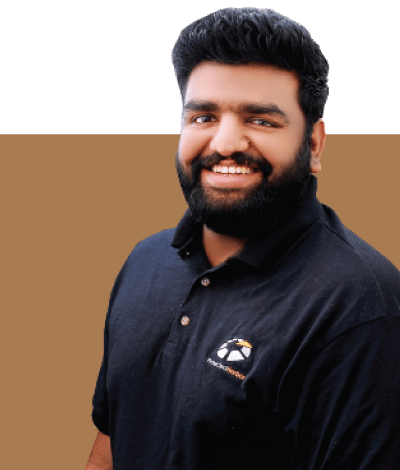 SAJIR ASHRAF
REMOTE MANAGER
Sajir Ashraf is the Remote Manager at Protected Harbor, responsible for the management of the Kerala office, as well as the technicians at this location. Sajir has his Diploma in Computers and brings along 6 years of prior experience in IT, he has been with Protected Harbor since 2018. He enjoys working in IT and loves solving issues while also leading his amazing team and providing them growth opportunities.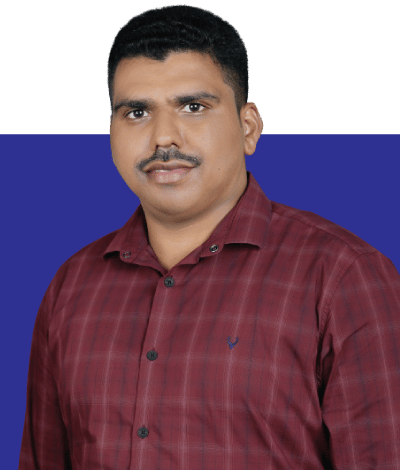 FASIF VP
REMOTE TECHNOLOGY LEAD
Fasif VP is a Remote Technology Lead for Protected Harbor. He has his BEng in Computer Science and has completed courses within CCNA and MCSA. Fasif started his carrier with Protected Harbor in 2013 as a Remote Tech. He's been a valuable addition to the team and has always excelled with his management skills.
AKHILESH SHARMA
REMOTE TECHNOLOGY LEAD
Akhilesh Sharma is a Remote Technology Lead responsible for client support and project management. Akhilesh has his BS in Computer Science from the National Institute of Science & Technology, Berhampur. Prior to Protected Harbor, Akhilesh worked as a backend PHP and .NET Developer before joining our company in 2017. He specializes in PBX configuration and troubleshooting and holds 3CX Certifications and has Windows Server Administration experience.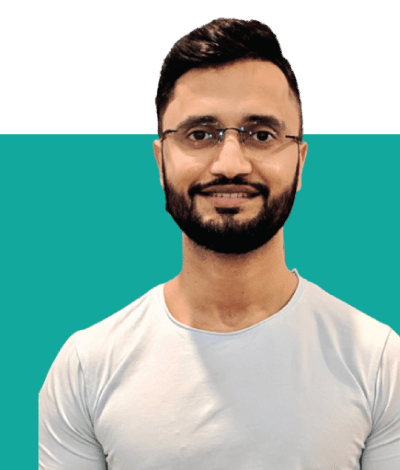 SHIVAM SANTOSH
PROGRAMMING MANAGER
Shivam Santosh is the Programming Manager, responsible for the development, maintenance, and support of software for clients and internal purposes. Before Protected Harbor, Shivam worked for a year in Mumbai, India, where he learned about Web Development which included several programming languages and database platforms. Shivam graduated with a BS in Computer Science. During his free time, Shivam enjoys looking at digital art, cycling, and swimming.