IT SERVICES FOR ENERGY & UTILITY
Across energy and utility industries, technology is rapidly becoming a catalyst for change. However, suggesting that IT solutions for energy and utilities are streamlining operations and guaranteeing effective communication across the company is not incorrect.
Protected Harbor's IT solutions for the energy and utility industries provide real-time visibility and access to inventories, logistics, surveillance, tracking, operations, lowering exploration, construction, and overhead costs. The best aspect is that we work in every area, including oil, gas, chemicals, power and utilities, plus mining and metals.
STREAMLINING IT FOR ENERGY & UTILITIES INDUSTRY
Protected Harbor's auditing team assists companies in addressing concerns such as environmental and regulatory compliance, aged IT infrastructure, inefficient supply chains, and higher operational costs. Protected Harbor's business energy solutions incorporate technologies such as mobility, data & analytics, digital transformation, cloud, and others. Our enterprise energy management services and solutions offer secure access to applications and data with a broad spectrum of support for network-connected devices.
IT Support & Management for the Energy Industry
Leak Detection Solutions
Predictive Maintenance for Plants
Data Integration & Analytics
Web & Mobile Application Development
Terminal Automation System
Mobility & Analytics
Digital Engineering
Project Management
INTELLIGENT BUSINESS ANALYTICS
Our data analysts and data scientists can assist you in turning your raw data into more actionable insights. Moreover, our business intelligence and analytics team for energy and utilities management solutions can help you forecast future results by evaluating historical data, streamlining key processes, and managing assets for better ROI.
Cloud Security
Disaster Management & Recovery
Email Filtering
Anti-Virus & Spam Filters
Network Security
User Privileges
24/7/365 Support
Website Security & Monitoring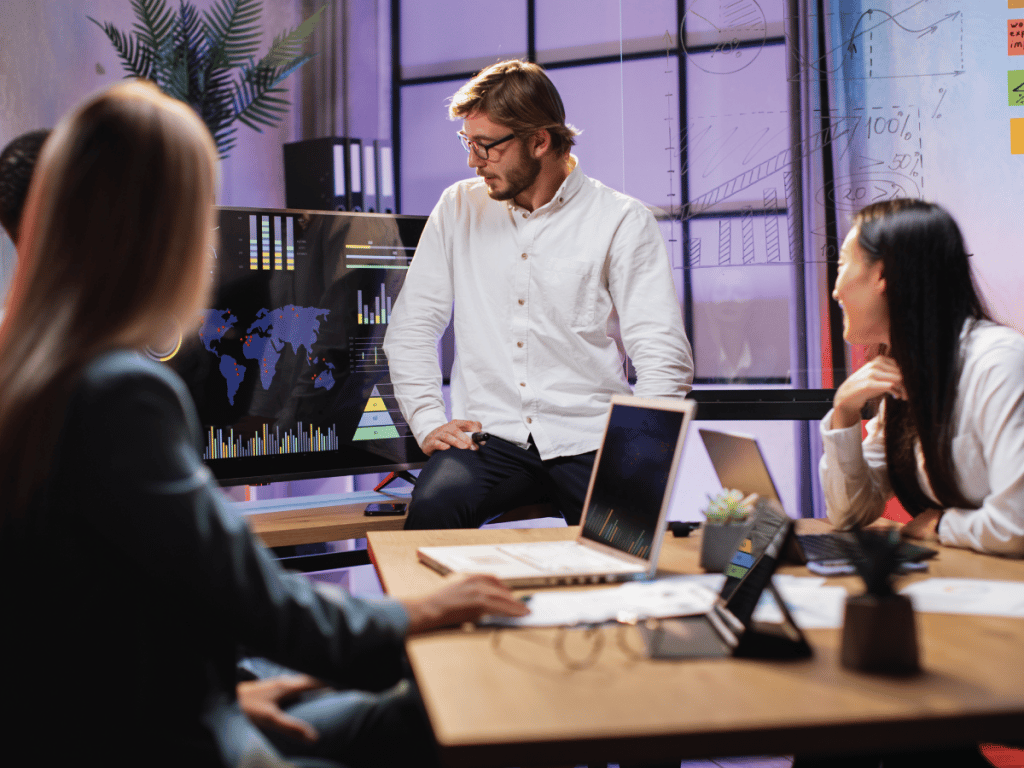 HOW PROTECTED HARBOR HAS HELPED ENERGY & UTILITIES
Minute Avg. Ticket Response Time
Increase in Application Speed
IT SERVICES FOR ENERGY & UTILITIES
Data Security & Management
Resource Planning Software
Industry Expert Business Optimization
IMPROVING EFFICIENCY THROUGH DIGITAL TECHNOLOGIES
We help energy and utility technology businesses construct innovative and intelligent networks, manage renewable energy, and distribute generation by leveraging the newest digital technologies (IoT, machine learning, and cloud computing). Through digitization, our solutions improve the efficiency of every process.
SAAS & IoT DEVELOPMENT SERVICES
Protected Harbor offers a comprehensive solution for managing field services, asset management, business process automation, and equipment monitoring for energy and utility firms. Our SaaS solution syncs your workflow data to the cloud and allows your managers access to it at anytime, making energy supply and risk management easier.
For site monitoring and integrity, we deliver IoT-enabled systems connected across your industrial operations. Our technologies help refineries improve their maintenance processes and manage on-site risks, as well as regulatory monitoring and HSE compliance.
CONSULTING SERVICES FOR THE ENERGY INDUSTRY
Protected Harbor takes a multidisciplinary approach to assist power and utility businesses transforming them for the future. We use our industrial, business, and technical knowledge for various services, including technology, operations, and human resources. Our seasoned professionals have extensive industry and technical expertise plus experience dealing with a wide range of utility firms.