IT SERVICES FOR FINANCIAL
INSTITUTIONS
Whether it's strict laws, harsh rivalry, or rapidly changing client expectations, the banking and financial services industries are experiencing unparalleled forces of change. As a result, financial institutions are attempting to implement the best banking IT services to increase client loyalty, improve operational efficiency, and maintain regulatory compliance.
TRANSFORMING FINANCE WITH OUR IT SOLUTIONS
As more and more financial services and wealth management companies integrate sophisticated and accessible financial-planning software to scale their offerings, they need a partner with an understanding of the financial industry and its IT needs, ensuring compliance, security, and top-tier service. Protected Harbor provides financial services clients the ability to scale securely, ensure financial compliance, and guarantee protection of highly sensitive business and client data.
Innovative Technology Solutions For Financial Institutions
Application Database Maintenance
FP&A Softwar
Regulation Compliance
Temenos
CRM Systems
Remote Workforce
BankWare
EBANQ
Get True Financial IT Security
For financial institutions, especially in the world of banking, cybersecurity is a must. Advanced security measures are a necessity for any business that wants to avoid a costly data breach as one of the main targets of cybercrime.
Protected Harbor's team is experienced with industry-specific cyber threats. We know how to prepare for and mitigate them. Rather than reacting to danger as it occurs, we monitor your systems in advance to prevent threats from ever reaching your systems.
Data Protection & Backups
Risk Assessments
Disaster Recovery
Vulnerability Testing
Dark Web Scans
24/7/365 Support
Live Monitoring
Threat Hunting
HOW PROTECTED HARBOR HAS HELPED FINANCIAL COMPANIES
I.T. Services for Banking & Financial Services
Virtual Private Network (VPN)
Cloud Solution & Automation
Industry Expert Business Optimization
CUSTOMIZED SOLUTIONS FOR YOU
Interruptions in technology and unanticipated downtime can significantly impact your financial firm's productivity and income. Furthermore, because of the type as well as sensitivity of the data they store, financial services organizations are a prominent target for cybercriminals. Break-fix IT solutions are no longer sufficient enough to meet financial institutions' network, device, and security requirements.
Managed Regulation & Compliance Reporting Services
Financial services are one of the most severely regulated industries in the country. Regulatory compliance norms evolve in tandem with technological advancements. Don't let the little things fall through the cracks to create issues for your company.
Protected Harbor keeps up with these regulations, so you don't have to. We not only help you meet compliance parameters but help implement the right technology solutions that demonstrate your compliance. Over time, we examine compliance trends and adapt your systems to meet increased data security needs. Protected Harbor's Financial Services IT Solutions will help you with business continuity, disaster recovery plans, compliance reporting, and security policies.
Why Protected Harbor for Financial IT Solutions?
Protected Harbor's IT Services for accounting, wealth management, and financial firms address niche challenges in every area of your business. We take care of your technology, so you can focus on growth.
Reduce downtime with 99.9% uptime solutions that also reduce IT issues across your entire infrastructure.
Ensure your financial data is protected with a safeguarded SSAE 16 compliant data center
Prepare for worst case scenarios with disaster recovery, virtualization, and business continuity planning.
Reduce IT costs with a custom technology improvement plan that manages technology investments effectively for maximum output with minimum outlay.
Reach SOC2 and compliance parameters with the right technology solutions and processes that document all compliance procedures.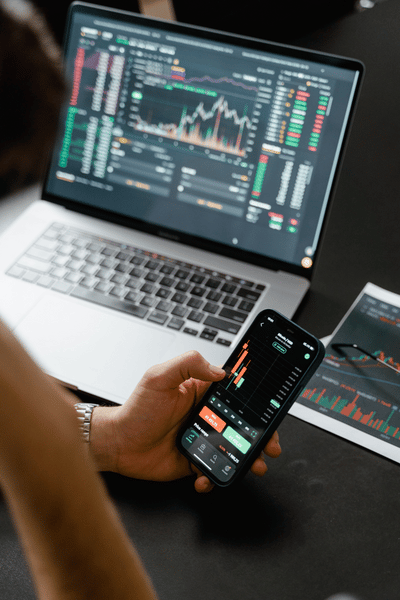 Your company deserves a solution that works with your business strategy while improving your cybersecurity. We don't believe you should choose between security and efficiency—we can help you achieve both.