IT SERVICES FOR GOVERNMENT ORGANIZATIONS
Protected Harbor is a major provider of IT support services customized exclusively for government agencies. Our highly-trained personnel will manage your infrastructure in accordance with industry best practices while understanding your specific compliance and security requirements.
THE HIGHEST LEVEL IT SUPPORT FOR YOUR NEEDS
Government organizations face various challenges daily, ranging from potential cyber assaults to regulatory compliance obligations to an ever-increasing workload.
Protected Harbor has specifically designed solutions to alleviate these issues. We provide un-compromised security and compliance, enhanced efficiency, and the freedom to focus on core tasks without losing stability. We have the resources and skills you need, whether you need CMMC compliance preparation services or Security Awareness Training for your employees.
Protected Harbor's Advanced Government Services
Defense Federal Acquisition Regulation Supplement (DFARS)
Cybersecurity Maturity Model Certification (CMMC)
National Institute of Standards and Technology, specifically NIST SP 800-171

State and Local Compliance Regulations, Such as Public Records Laws
Federal Rules of Civil Procedure (FRCP)
Federal Information Security Management Act (FISMA)
GOVERNMENT IT SECURITY & COMPLIANCE
IT security and compliance are significant priorities when managing your technology as a government organization. At Protected Harbor, we help you maintain control over your documents and keep them safe from cyber threats.
Protected Harbor offers you:
Network Security Monitoring
Server Virtualization
Virtual Desktop Infrastructure (VDI)
Data Backup
Disaster Recovery
Endpoint Protection
Mobile Device Management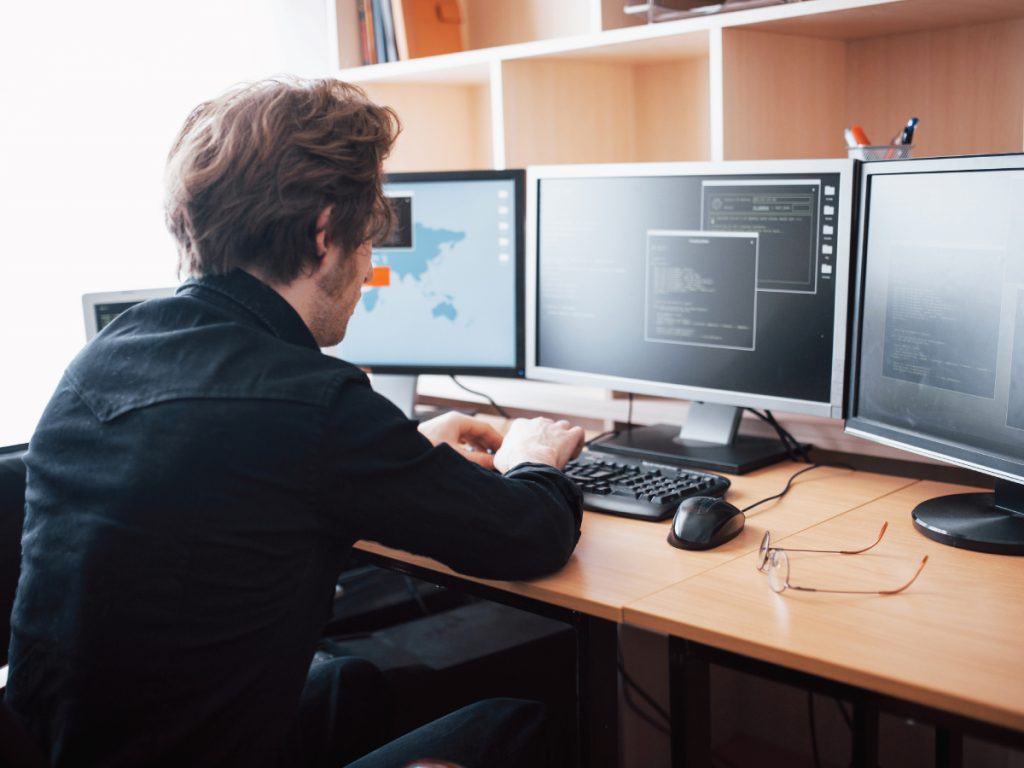 HOW PROTECTED HARBOR HAS HELPED GOVERNMENT INSTITUTIONS
Thousand Malicious Connections Blocked Per Day
PROTECTED HARBOR'S IT SERVICES FOR GOVERNMENT
Enterprise Help Desk Support
Government Compliant Solutions
Cloud Solution & Automation
Government compliance entails adhering to some of the most stringent security regulations in the state and country. Security regulations such as DFARS, CMMC, NIST 800-53, and others must be followed.
If you aren't ready for your compliance audit, you risk receiving hefty fines and losing your agency's accreditation. Protected Harbor provides government compliance professionals that can assist you in achieving compliance goals and preparing for formal CMMC audits.
ENTERPRISE-GRADE IT SUPPORT

Contact us today to schedule a free consultation and learn more about how Protected Harbor government services can help your agency with IT management, compliance, and security.